---
About The Speaker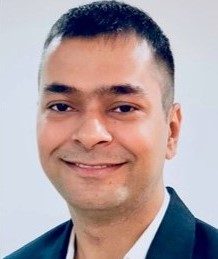 Rahul Chawla
Senior Business Development Manager, QIMA
With over 13 years of experience in Quality Control, CSR and Product Compliance, Rahul has been assisting hundreds of global retailers, brands and e-commerce companies mitigate the risks in their supply chains. After graduation in Man Made Fibre Technology, Rahul spent 7 years of his early career in India and then moved to China. Within his career, he has closely seen the supply chain industry and has been keenly working on e-commerce industry's supply chain since we all witness the shift in the market.
---
About The Organization
QIMA is a leading provider of supply chain compliance solutions, that partners with brands, retailers and importers to secure, manage and optimize their global supply network.
QIMA has on-the-ground presence in 85 countries, combining industry-leading experts for onsite inspections, supplier audits and lab testing with a digital platform that brings accuracy, transparency and intelligence for quality and compliance data.
For all our clients in 120 countries who use the QIMA platform and benefit from 24/7 support in over 20 languages, QIMA is Your Eyes in the Supply Chaintm.