Q3 2022 BAROMETER: Supply Chains Might Get Worse Before they Get Better

As supply chain disruptions rage on, QIMA's latest barometer report, informed by internal data on supply chain inspections and audits and the findings of a survey of 400+ global sourcing businesses highlights the continued evolution of supply chain strategies worldwide.
Brands Aim to Build Supply Chain Resilience with Diversified Sourcing, Stronger Partnerships
From Covid-19 lockdowns and logistics chaos to trade wars and armed conflict, disruption and uncertainty have become synonymous with the global sourcing landscape of the past few years. QIMA's June 2022 poll of 400+ businesses with international supply chains shows that 95% businesses have felt the effect of various supply chain disruptions in 2022, and at least two-thirds expect them to continue, or even worsen, by the end of the year.
Fig. 1. "Do you expect supply chain disruptions to ease up or get worse in the second half of 2022?"

How are businesses navigating this seemingly never-ending storm? Amid the ongoing sourcing diversification, brands and retailers are focusing on forging stronger relationships with their suppliers, increasingly appreciating the value of reliable sourcing partnership in tackling the ongoing supply chain challenges – the most pressing of which so far in 2022 has been keeping to production and shipping schedules, QIMA survey shows.
Fig. 2. Supply chain challenges ranked as TOP3 by businesses globally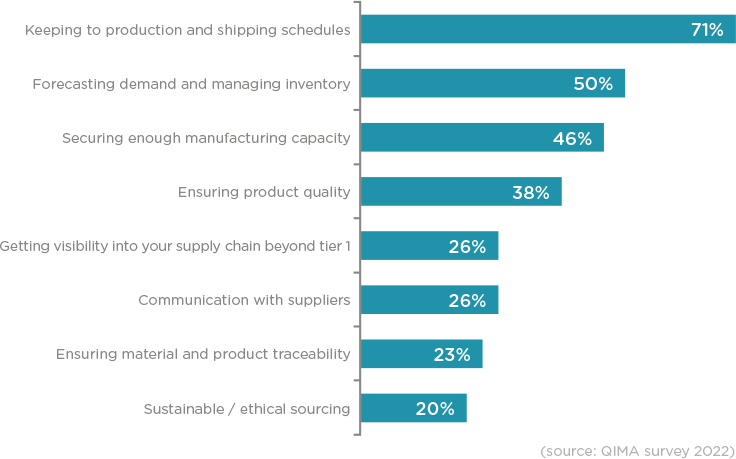 Global Buyers Continue Efforts to Disentangle Supply Chains from China
QIMA data on inspection and audit volumes, combined with the latest survey findings, shows that global buyers' efforts to decrease their reliance from China continue, especially in the wake of the 2022 Covid-19 related lockdowns in the country, ranked among this year's most impactful supply chain disruptions by the majority of the survey respondents.
Fig. 3. Supply chain disruptions ranked as most impactful in 2022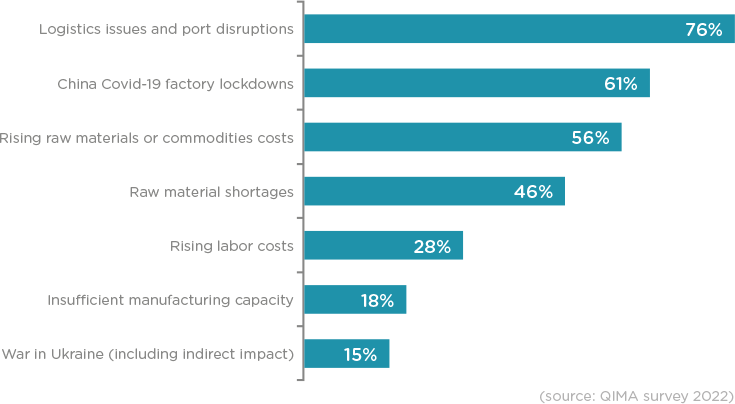 Internal QIMA data shows that the relative share of China in the sourcing portfolios of brands remains at a three-year low, while inspection and audit volumes were down -4.5% YoY in H1 2022.
Nevertheless, even with the above trends in place, China is not giving up its throne any time soon, as seen from the fact that the likelihood of China to be named among the survey participants' TOP3 sourcing markets has bounced back to 2020 levels. Notably, the reliance on Chinese suppliers remains strongest among small and medium-sized businesses, which, compared to large multinationals, have fewer spare resources to swiftly shift sourcing volumes between countries or regions.
Fig. 4. US and EU buyers' top sourcing markets by share


Fig. 5. Overseas and near-shoring markets named as TOP3 by US and EU buyers (excluding respective home regions)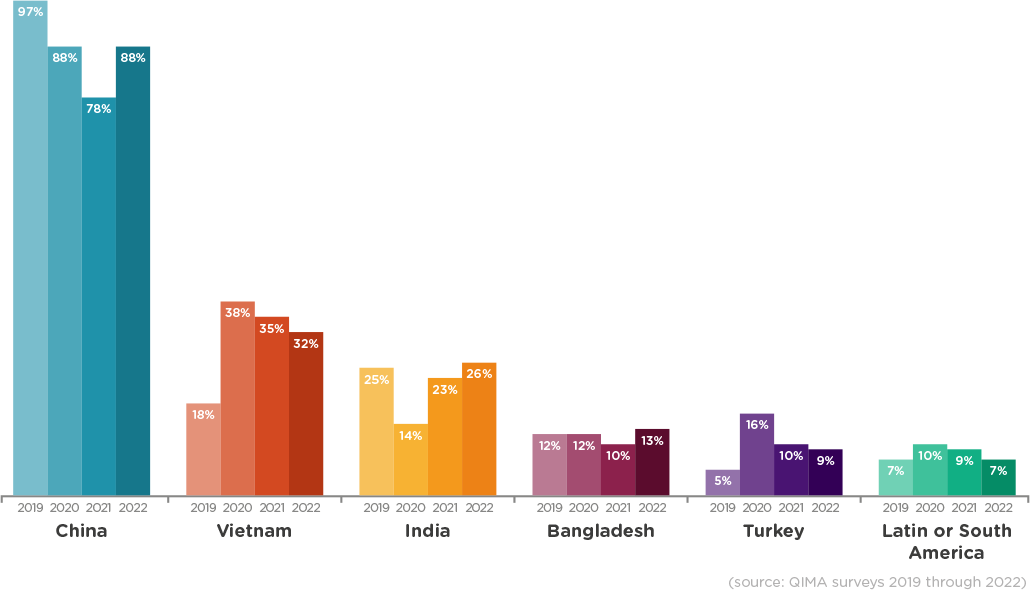 Fig. 6. "Did you do more or less business with Chinese suppliers in 2022 compared to 2021?"

India Maintains Appeal for Global Buyers in Multiple Industries
Firmly among the TOP3 sourcing markets of US- and EU-based brands, India remains the sourcing flagship of South Asia, a prominent go-to for overseas supply chain diversification as well as regional sourcing shifts. On the one hand, India's manufacturing capacities continue absorbing increased amounts of business that is being diversified away from China; on the other, India serves as a frequent alternative to its close neighbors: most recently, picking up the orders that are being diverted away from Sri Lanka amid the island nation's economic crisis. Further proving its competitiveness, in a region traditionally viewed as a textile hub, India stands out by attracting buyers from across a wide spectrum of consumer goods categories, including promotional products, toys, homeware and electrical products. QIMA data on inspection and audit demand records double-digit growth in most product categories served, and an overall +41% YoY expansion for India inspections and audits in H1 2022.
By contrast, Bangladesh inspections and audits grew by a more modest +10% in H1 2022 as the country has found itself less prepared to receive increased order volumes, struggling with skill shortages, as well as logistical disruptions due to its reliance on some of Sri Lanka's shipping infrastructure.
Fig. 7. Percentage of respondents by industry naming India as a TOP3 sourcing market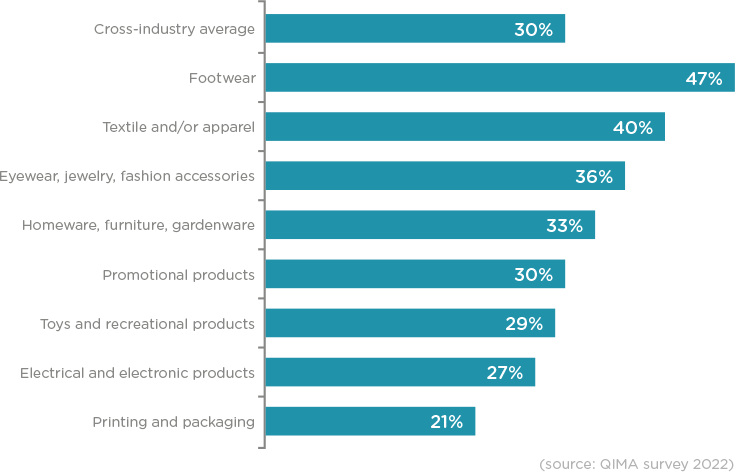 Will Vietnam's Manufacturing Rebound Win Back Buyer Confidence?
Based on QIMA survey data, Western buyers still consider Vietnam an important sourcing market (with a third naming it as a TOP3 buying geography), but are now less likely to further expand their buying footprint there. Respondents of the survey who made changes to their sourcing geography in 2022, only 26% chose to buy more from Vietnam (compared to 32% in 2020), likely due to the country's persistent capacity issues earlier in the year, while Vietnam was being battered by staff and raw material shortages.
Now that a turnaround may finally be in store for Vietnam's manufacturing, with June data on inspection and audit demand showing the first strong growth of 2022 (+27% YoY in June), Vietnam's continued rebound will hinge on its ability to win back buyer confidence by providing reliable manufacturing capacity as a China alternative.
Elsewhere in Southeast Asia, Cambodia and Indonesia are seeing increased interest from EU- and US-based buyers, respectively, resulting in double-digit expansion for Q2 inspection and audit demand in both countries.
Fig. 8. Percentage of respondents naming Vietnam as a TOP3 sourcing market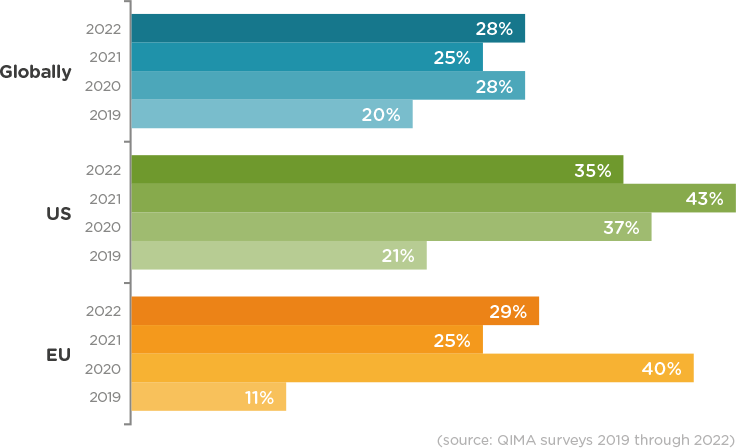 Fig. 9. Vietnam's popularity as a choice for sourcing diversification (% of companies planning to source more for Vietnam)

Near-Shoring Regions Play an Important Part in Sourcing Diversification Strategies
While still firmly behind overseas sourcing powerhouses in terms of buying volumes, near-shoring regions are increasingly viewed by brands as an important component of supply chain diversification. The interest in near-shoring is especially strong among EU buyers, with 2/3 reporting buying more from home and/or nearby regions in 2022. QIMA data supports this trend, showing healthy growth in EU demand for inspections and audits in the Middle East and the Mediterranean (+25% YoY in H1 2022), including a +21% YoY uptick for Turkey inspections in H1 2022.
Looking ahead, there is interest on both sides of the Atlantic in sourcing close to home, with half of EU brands and 40% of US brands listing near-shoring among their sourcing strategies for 2023 and beyond.
Fig. 10. "Did you buy more from suppliers in your home country or home region in 2022?"

2022 So Far: Are Businesses Embracing Supply Chain Uncertainty?
Halfway into 2022, it is obvious that the only "new normal" that can be expected of the global sourcing landscape in the near and medium future is continued upheaval and volatility. As brands and retailers gain a better understanding of the current trends, they also become increasingly aware of the need to restructure their supply chains for greater agility and resilience, often achieved through increased diversification and stronger supplier partnerships.
Press Contact
Email: press@qima.com